Lions Gate Portal 08/08/2020
It's that time of year again beautiful souls! From the 26th of July to the 12th of August is the Lions Gate Portal Activation!
"A time when energies are SUPERCHARGED.
A Time to CREATE."
A time of INFINITE ABUNDANCE.
Lion Picture credit to Jojoes Art: https://www.facebook.com/JojoesArt/
So, as we begin the next cycle it'a a great idea to check in with our own magical souls, consider our intentions and what it is that we have been calling into our space and would like to perhaps change or manifest in the future.
---
What is Lions Gate? Let me break it down..
Each year on and around the 8th day of the 8th month of the year (August 8th), there's a cosmic alignment called "the Lions Gateway". This is a time of increased cosmic energy which flows between the physical and spiritual realms. On August 8th, the Lions Gate Portal is activated and concentrated beams of high frequency energy are sent down to Earth. This high frequency light energy helps activate and awaken our third eye and heart chakras, which brings about spiritual awakenings, healings, heart openings and more. Aptly named the Lions Gateway as it occurs when the sun is in the astrological sign of Leo (the Lion).
Since July's Eclipse, we have been called to shed and release so we can let go of all that's weighing us down. This year's Lions Gate Portal will further assist the shedding process, and will activate and awaken us to a high level of understanding. It will allow you to release and reset old negative karmic patterns.
The Lions Gate has ties to ancient Egypt, which for Thousands of years has been observed and honored as a time of a great energetic influx and activation!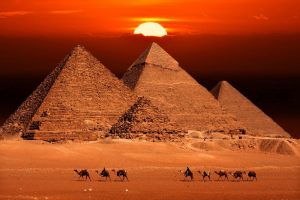 This gateway is marked by an alignment between the Earth and the star Sirius. As this star, which is referred to as our "Spiritual Sun", rises in the sky, Orions Belt directly aligns with the Pyramid of Giza, which from our perspective on Earth, makes it appear that Sirius (the brightest star you can see) comes closer to the Earth. At this time, Light codes of ascension, mastery and evolution from Sirius pour towards Earth which gives us an opportunity for ascension progression as it aligns another level of activation. As this happens, there's an intense surge of light which awakens DNA, activates our human energy field and transmits high vibrational frequencies and codes of awakening.
This Leo energy that we may be experiencing is associated with royalty and this alignment can be seen as awakening the royal codes of higher living which are available for everyone.
This period is all about fully awakening your Divine Light and embodying Divinity within the physical form. This gateway creates an amazing period of accelerated ascension… This year, amidst the already insanely potent waves of change and magnificent transformations, it is supercharged…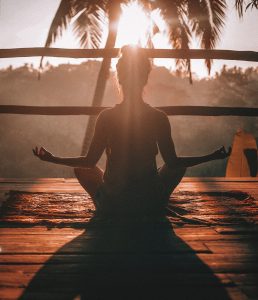 So, what are you up to on the 8th of August?
Will you be attending any Lions Gate events? Doing private meditation or perhaps with a group of friends? Let me know in the comments! I'm personally attending a Lions Gate Portal Energy Healing locally and looking forward to it immensely.
Are you prepared?
I love to use my Young Living essential oils during my meditations and healings, there are quite a few that I just can't do without, just click the below button and you will be able to browse the oils I personally recommend for spiritual work, but be careful, once you smell them and feel the benefits, you won't be able to live without them in your daily practice!
Treat yourself to some healing
This is a powerful time for manifestation, a time to trust, continue your love vibration, release fear and uncertainty, try to stay focused on what you want whilst remembering we are spiritual beings in human bodies. There will be many shifts and changes which are all serving to align you with your spiritual truth and soul power, in doing so this will bring you increased opportunities, possibilities, love and joy.
This would be a great time to join me in my healing room and treat yourself to some one on one healing.. Lets work on releasing any emotional blockages you may have and relax your body and mind to allow any activations to come through.
Contact me to arrange your Reiki session ASAP as I have limited vacancies that will surely fill fast during the Lions Gate Portal period 26th July-12th August.